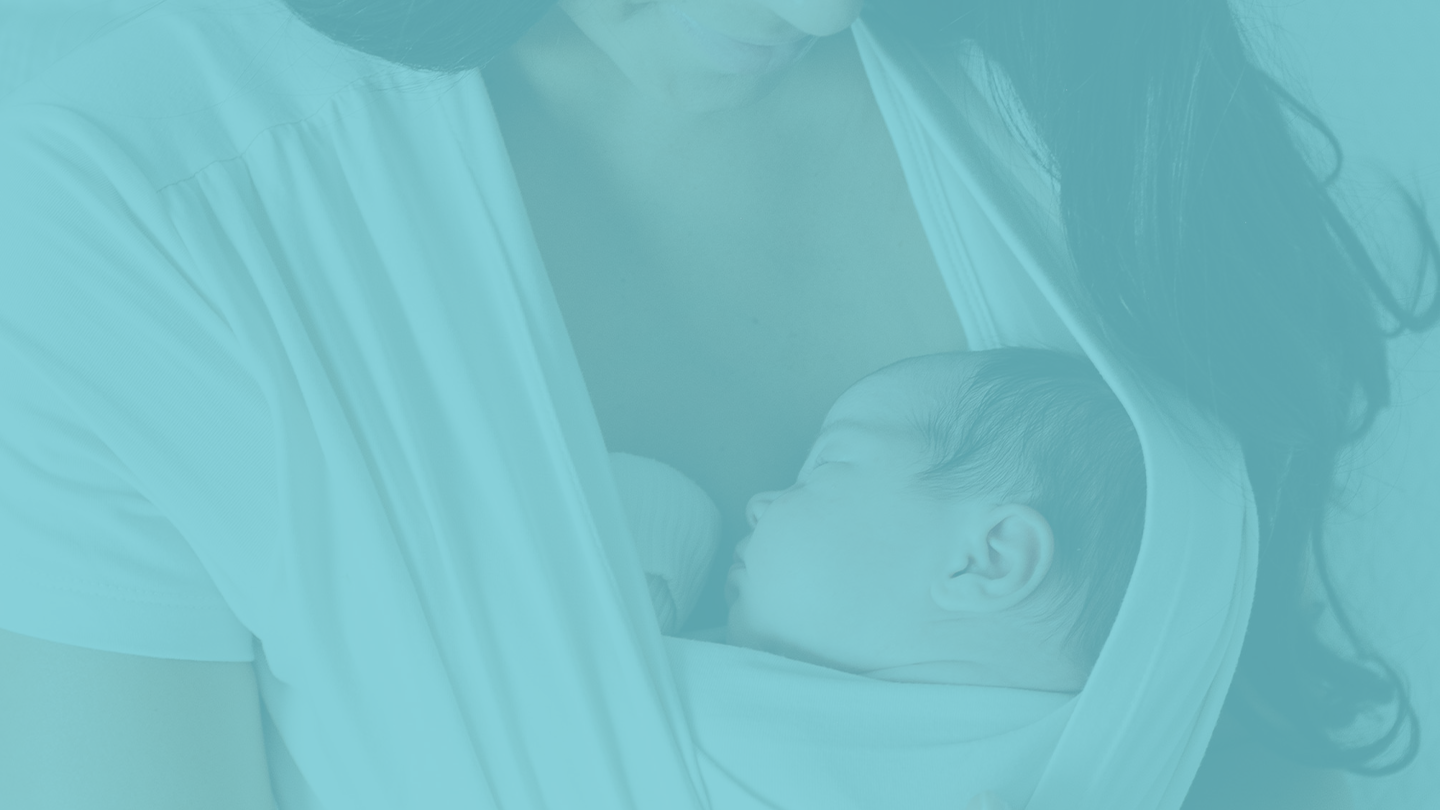 Babywearing is the Best!
We love babywearing for all the closeness, the cuddles, AND the hands-free mobility. But did you know that it also offers scientifically-proven benefits to babies and their parents? Here are just a few of the many reasons wearing baby is good for you and your little ones!

1 / LESS CRYING
Wearing baby for 3 hours a day can reduce its crying by up to 54%.
2 / EASIER TRANSITION TO BABY'S 4TH TRIMESTER
Babywearing mimics the womb, helping babies feel more comfortable as they adjust to their new environment.
3 / ENCOURAGES BONDING
The physical contact of babywearing increases nurturing behaviors and secures attachment. Plus, it helps parents learn baby's cues and elevates their confidence.
4 / PROMOTES COGNITIVE DEVELOPMENT
It's easy to talk and engage baby in their surroundings when they are being carried. And this helps develop their linguistic skills, too.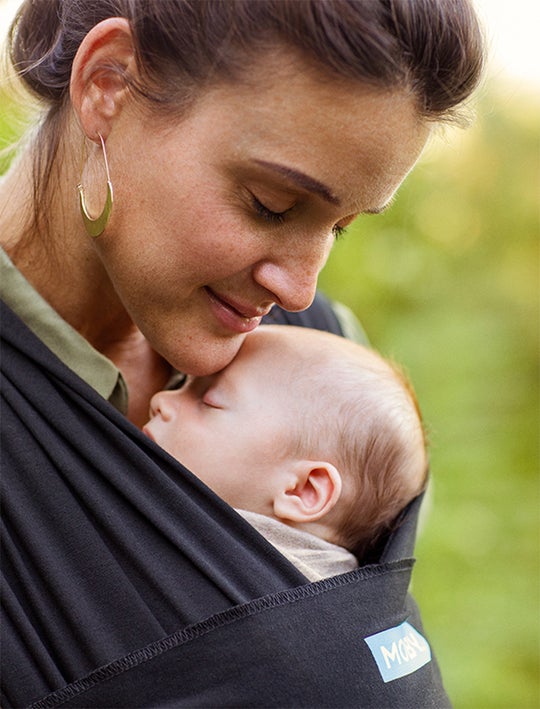 5 / IT'S GOOD FOR BABY'S HEALTH
Babywearing helps prevent flat head syndrome, reduces reflux symptoms (which also lowers the risk of Otitus Media, a leading cause of deafness), improves digestion, and keeps germs out of reach.
6 / REDUCES REFLUX
Infants in an upright position showed fewer reflux-related symptoms, like vomiting, coughing, or breathing problems. And reduced reflux also lowers the risk of Otitus Media, a leading cause of deafness.
7 / CALM & LEARNING THROUGH MOTION
Infants carried by a walking parent are soothed by a physiological calming response, and this quiet alert state is good for learning, too.
8 / SUPPORTS PHYSICAL DEVELOPMENT
While babywearing, the tactile stimulation can increase weight gain and bone density.

9 / HELPS KEEP THE BLUES AWAY
Mothers who gave their newborns skin-to-skin contact for 5 hours daily in the first week, and 2 hours daily during the first month, reported significantly lower scores on a post-partum depression scale.
10 / SUPPORTS PHYSICAL GROWTH IN PRETERM INFANTS
Preemies whose mothers practiced Kangaroo Mother Care (skin-to-skin contact and babywearing) gained more weight and grew more in size.
11 / IMPROVES BREASTFEEDING SUCCESS
Studies have shown that mothers who used a baby carrier for at least 1 hour per day during the first month of baby's life had significantly higher breastfeeding rates at 3 and 5 months.
12 / ENCOURAGES WELL-BEING OF MOTHER AND BABY
The warmth and touch of babywe aring stimulate oxytocin release, which produces anti-stress-like effects like lowered blood pressure.