Putting On Your Moby Wrap
First time users should start practicing at home, in comfortable clothing & in front of a mirror.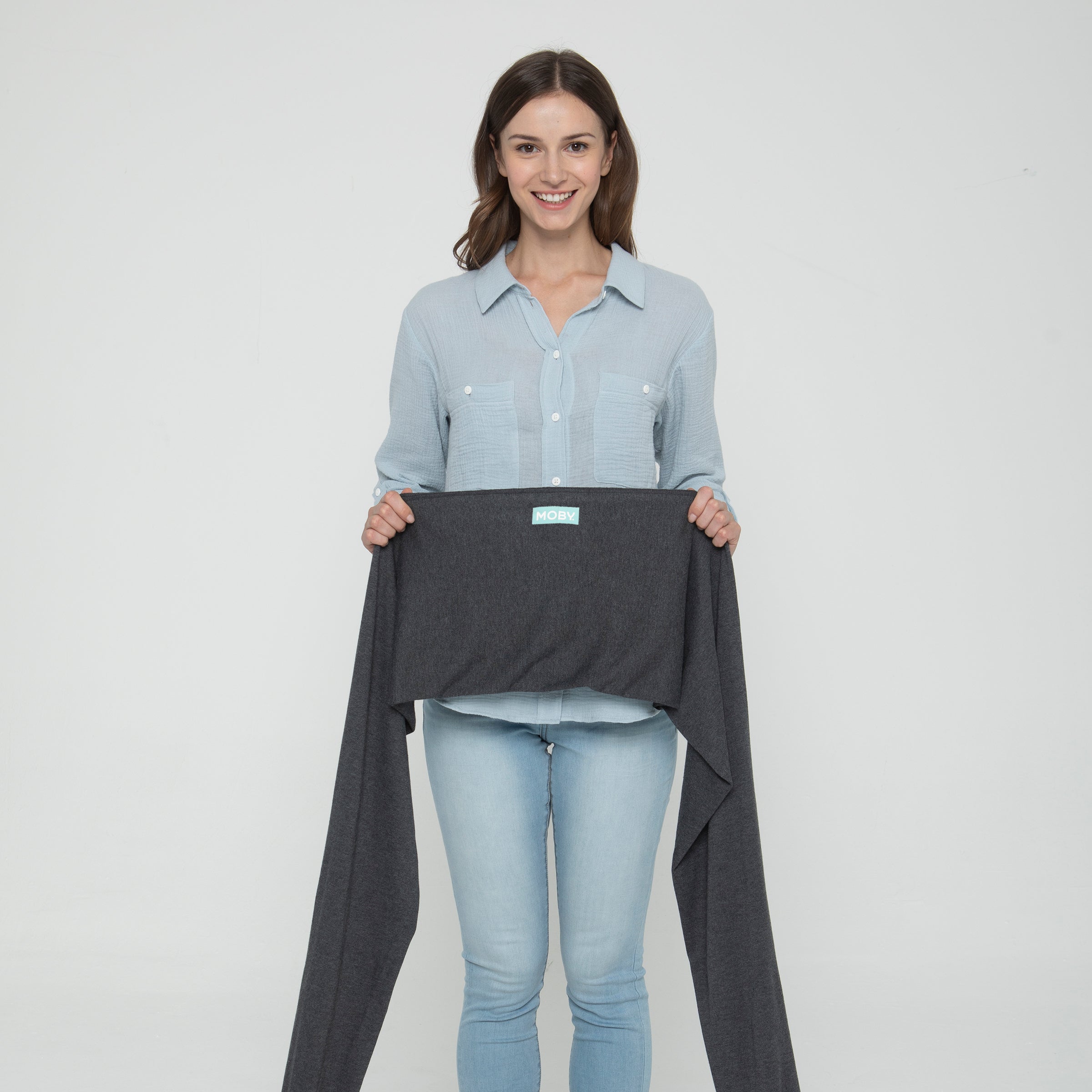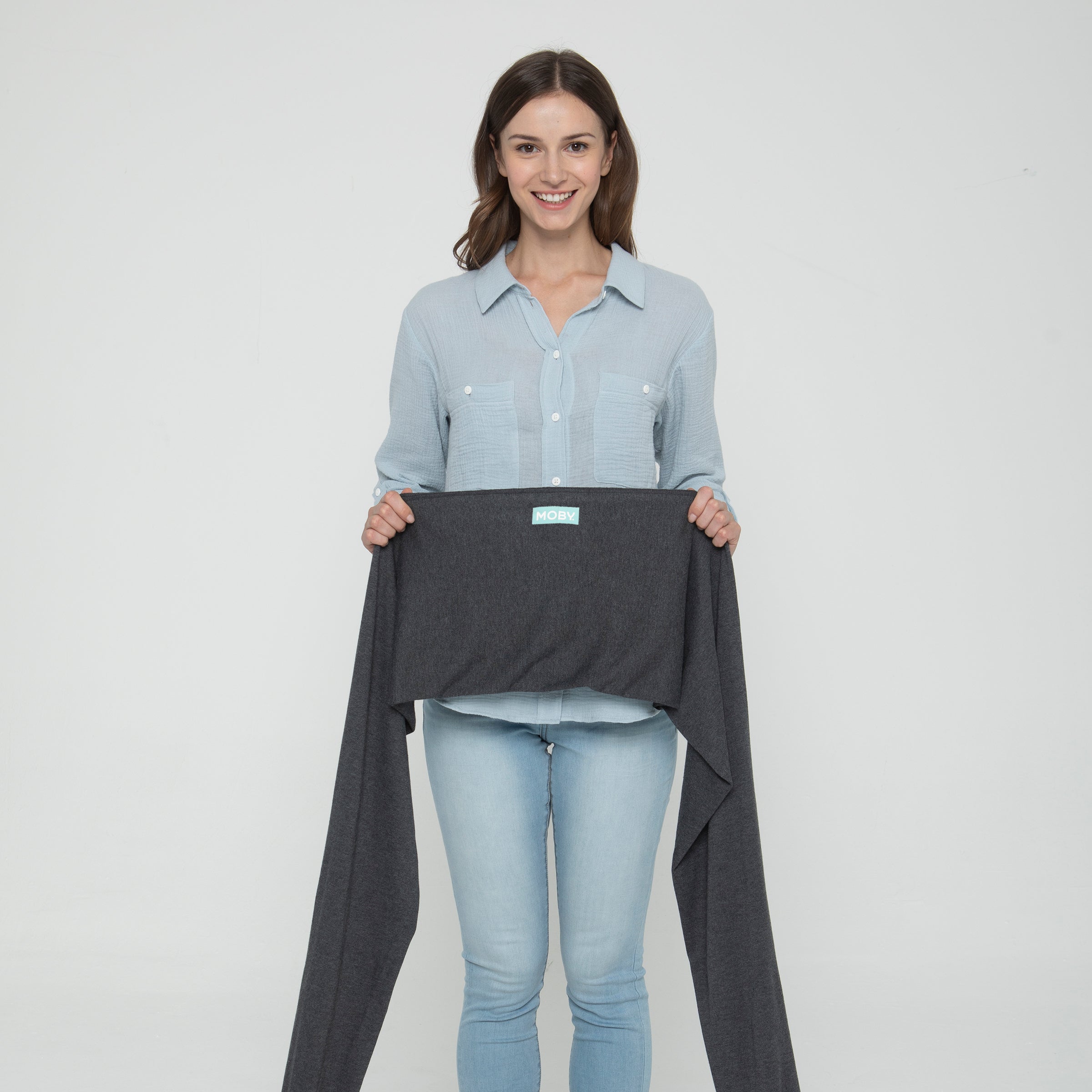 Locate Center
Find the center, indicated by a screen printed logo, center on body at the navel.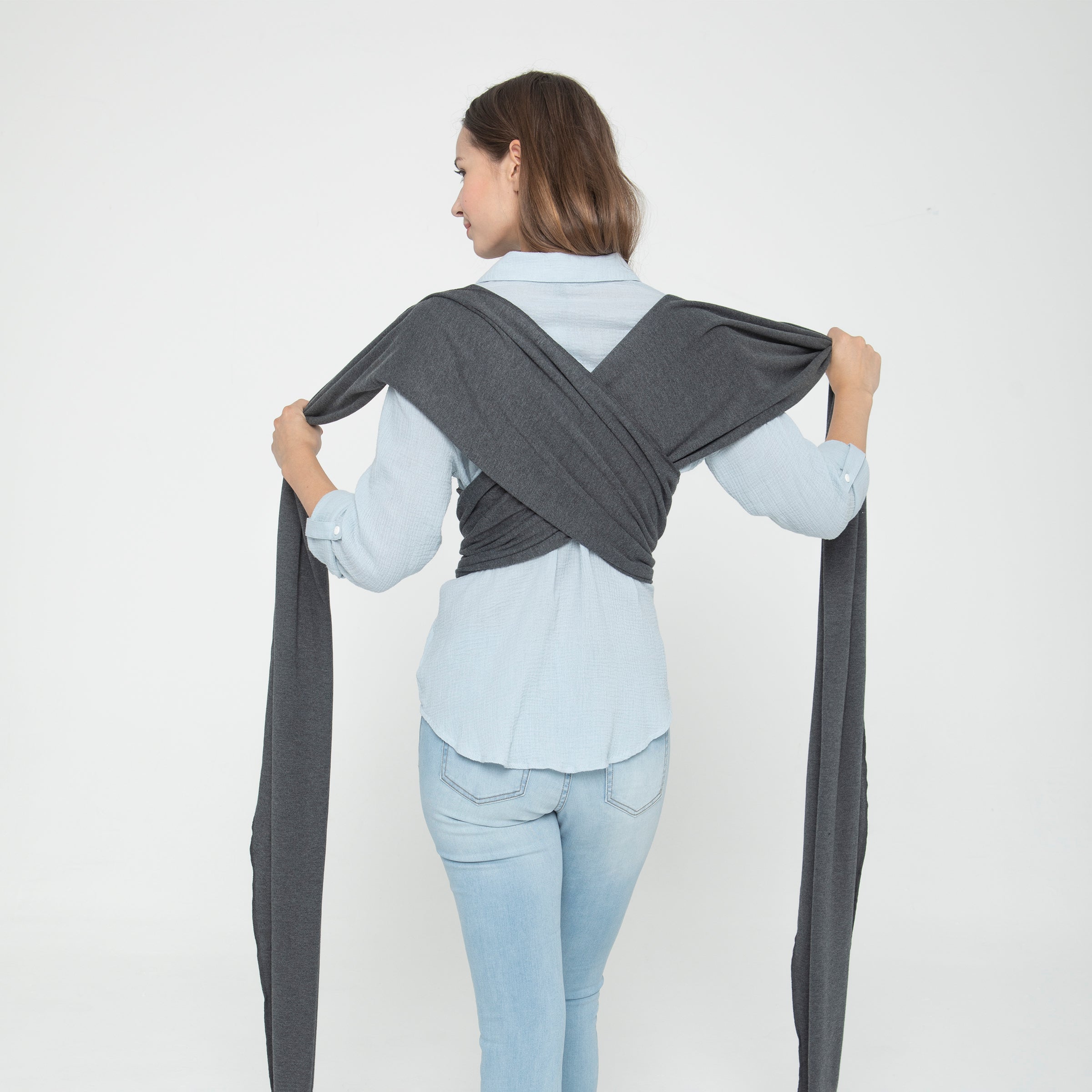 Wrap Around Your Body
Cross each side and pull neatly over your shoulders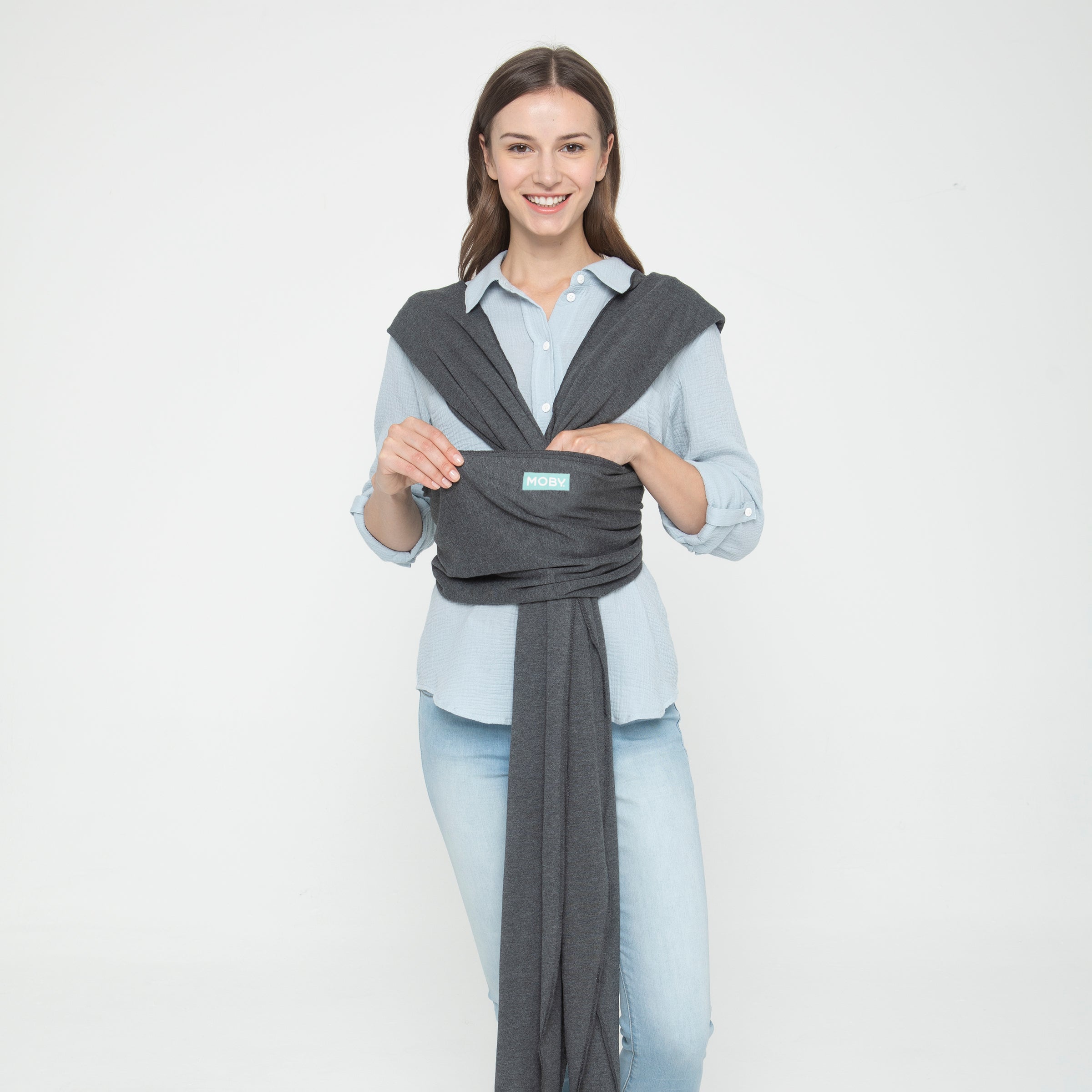 Tuck Straps
Pull each end completely through your center strap. Not too loose, but not too tight!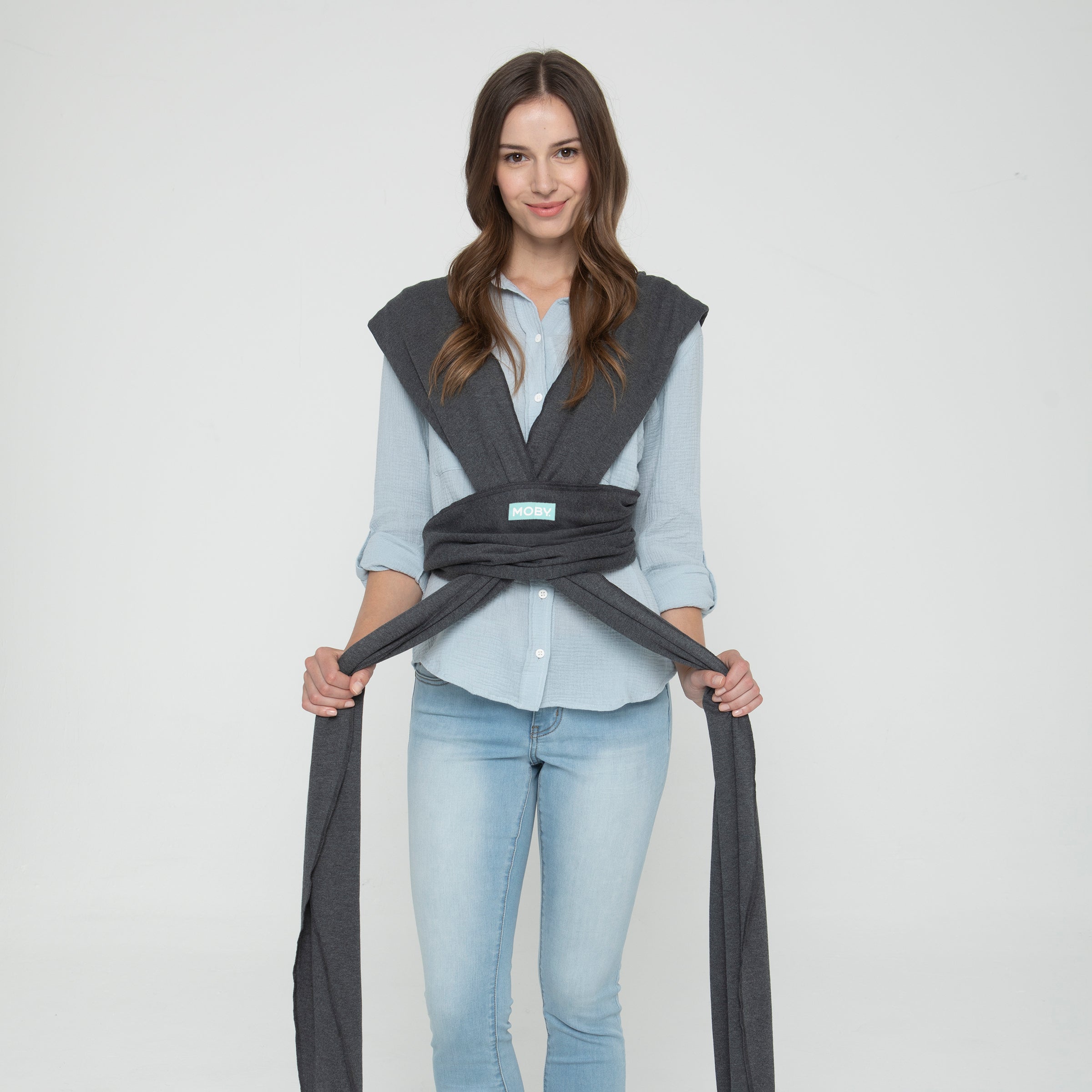 Criss-Cross
Create an X on the front of your body by crossing one side on top of the other.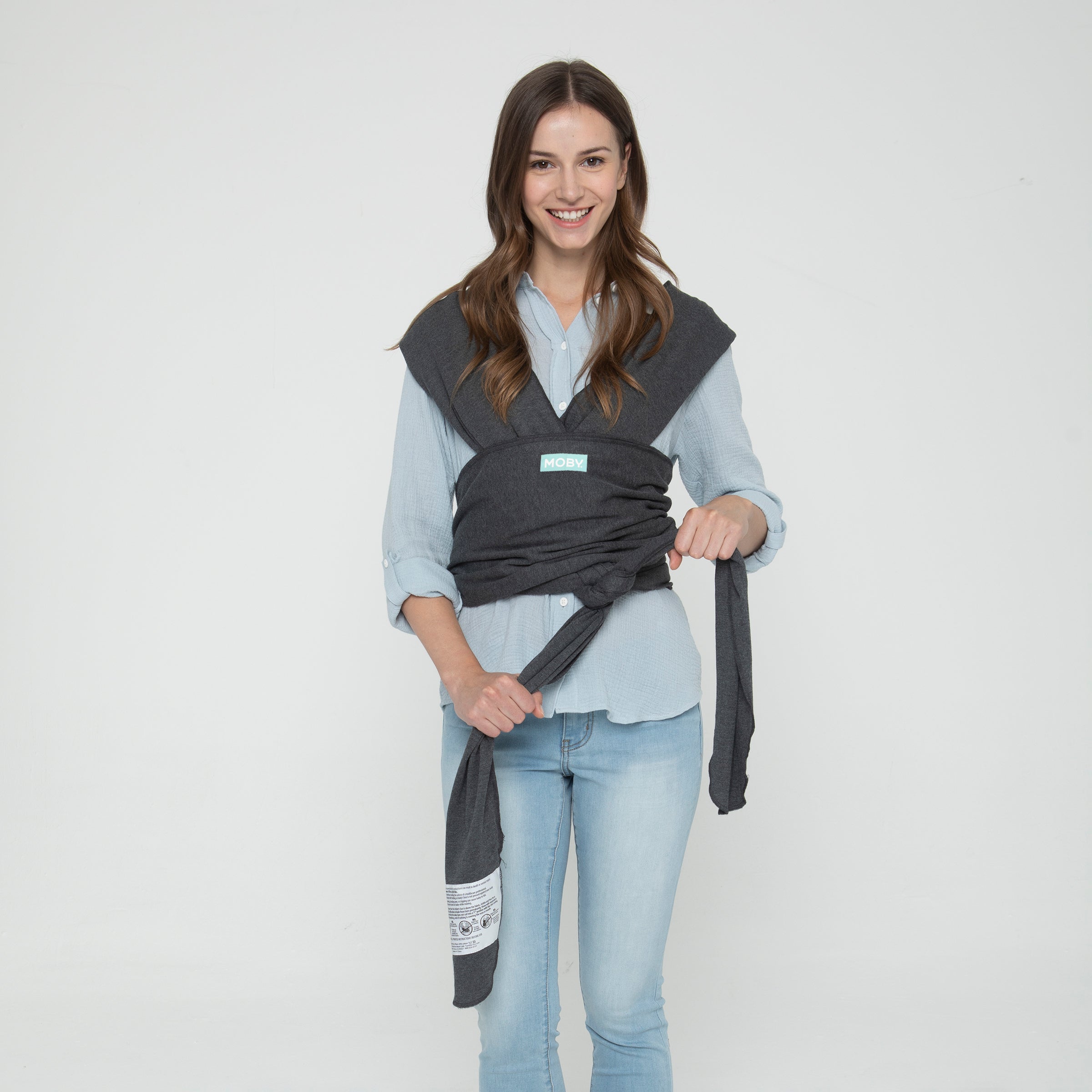 Finish
Tie off with a double knot at your lower back. Users with excess material in their knot can tie at the front of the body instead.
Putting Baby in a Wrap
It's time to shine! We recommend trying babywearing for the first time during a normal 'awake time' in baby's current schedule. Prep for the best outcome, babies are happiest with a clean diaper and a full tummy.
Pro Tip: practice in front of a mirror!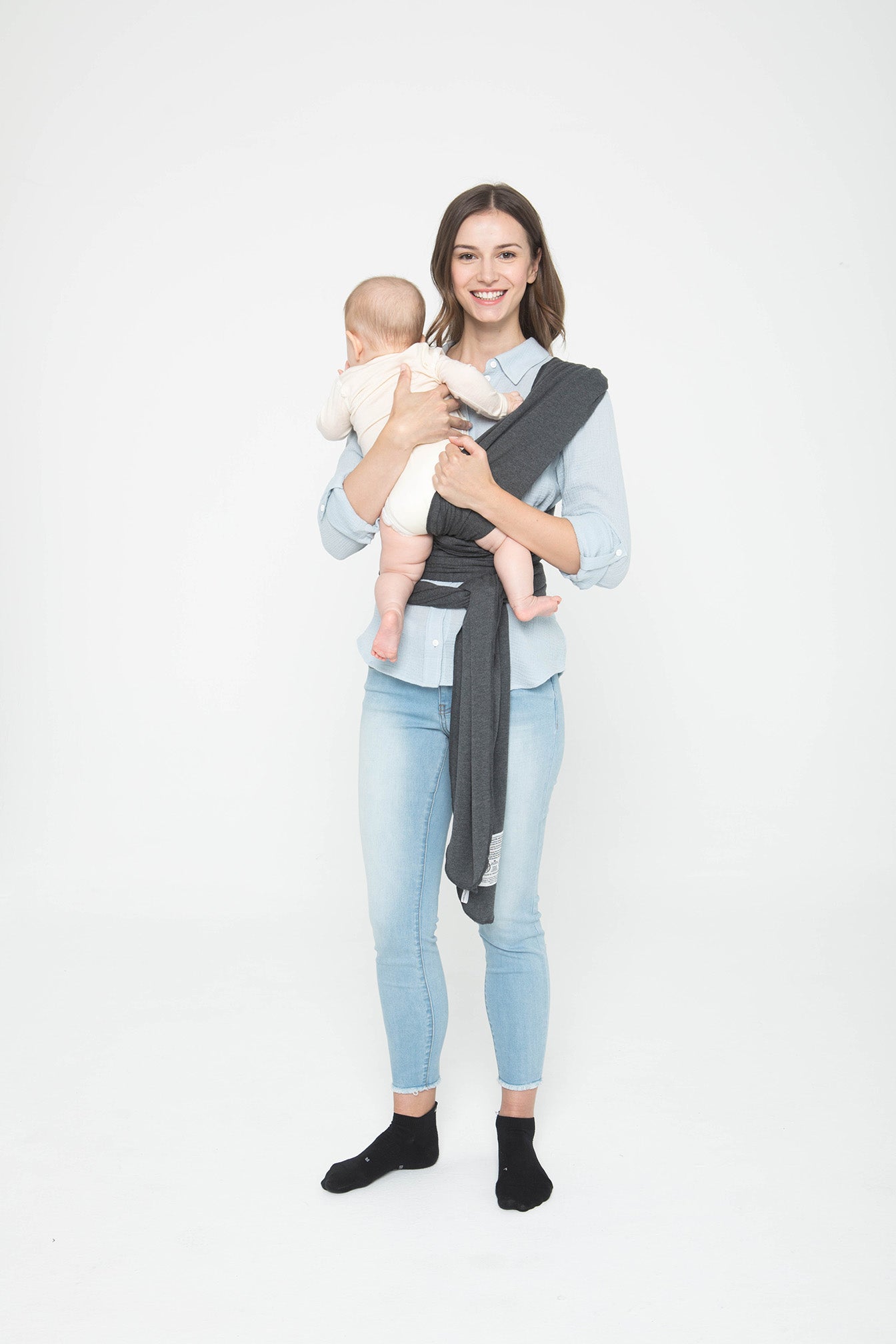 One Leg At A Time
Guide baby's foot under the shoulder strap closest to your body.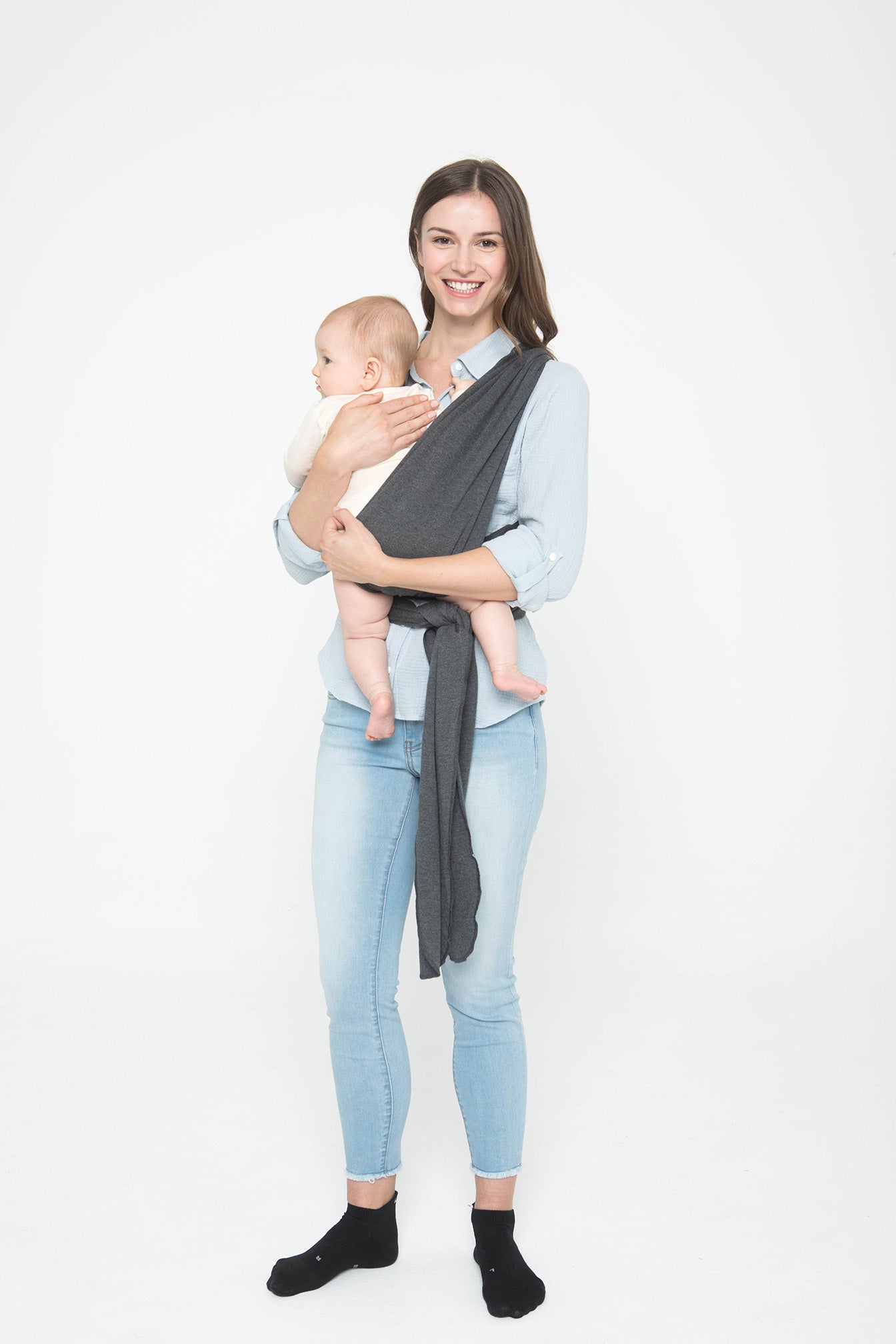 Secure
Spread the fabric across baby's entire back and bottom.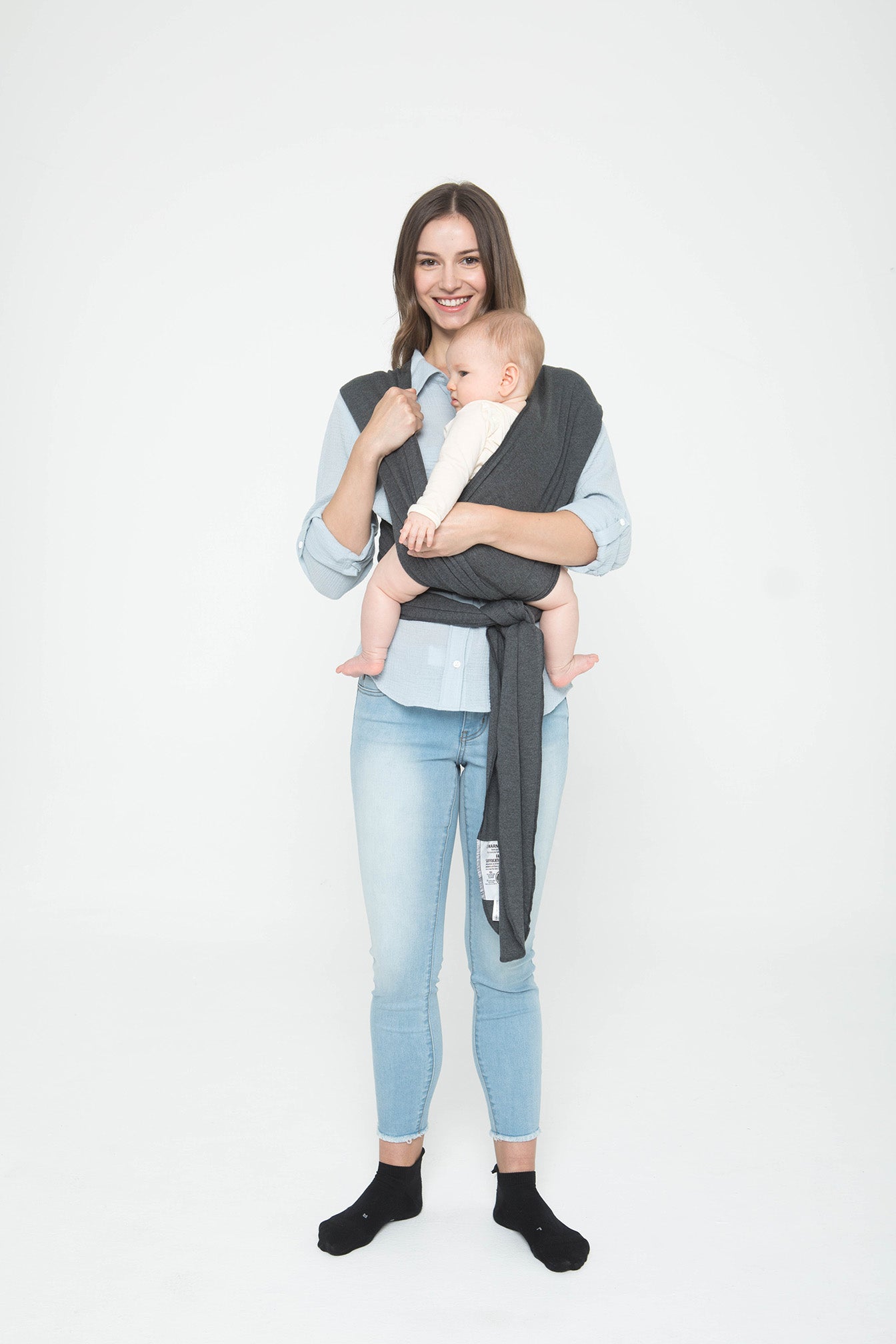 Repeat
Follow the same steps on the opposite side. Be sure to generously stretch the fabric to create a comfy fit.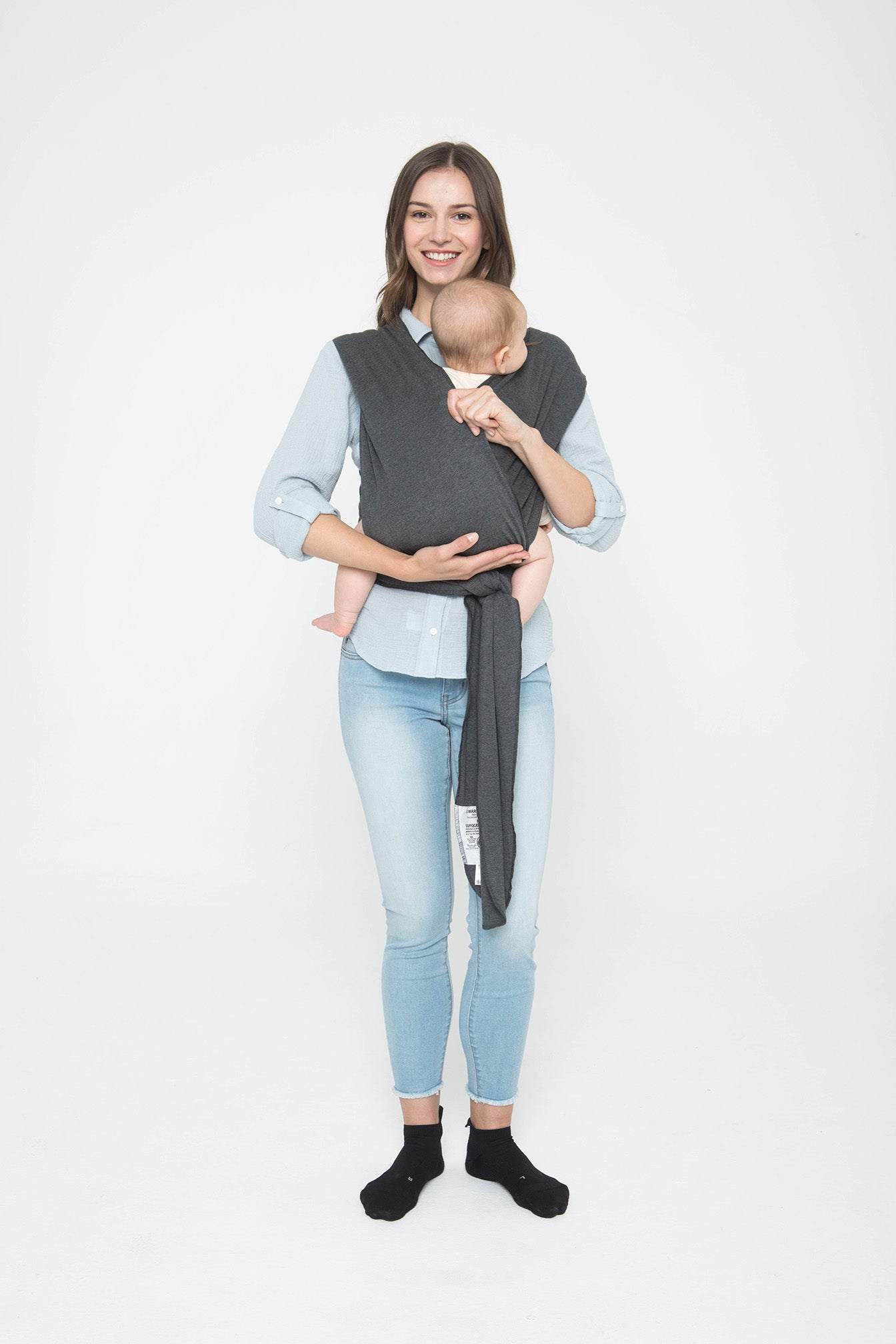 Supported Bottom
Create a deep seat by stretching the fabric behind each knee.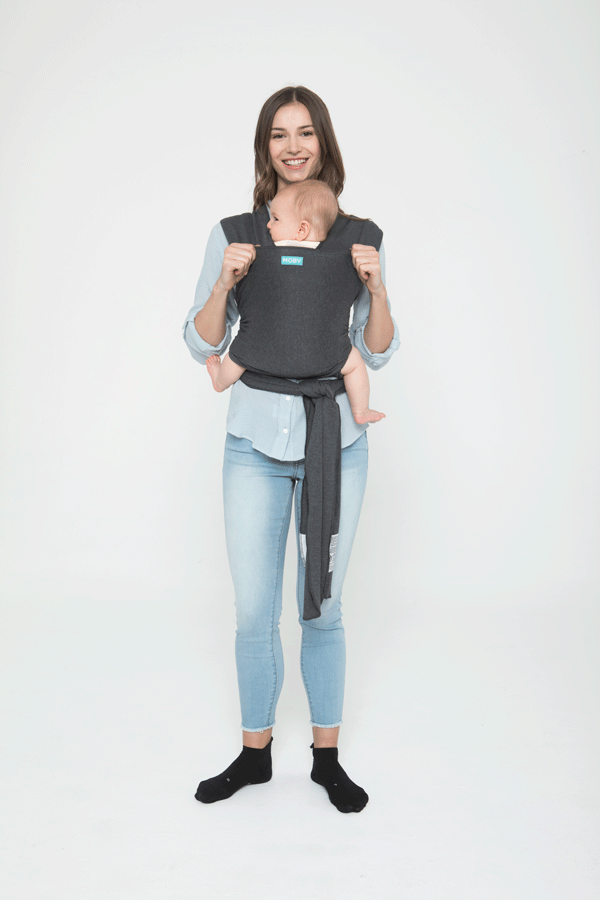 Hip Healthy Position
Baby's knees should be higher than their bottom, creating a soft M shape.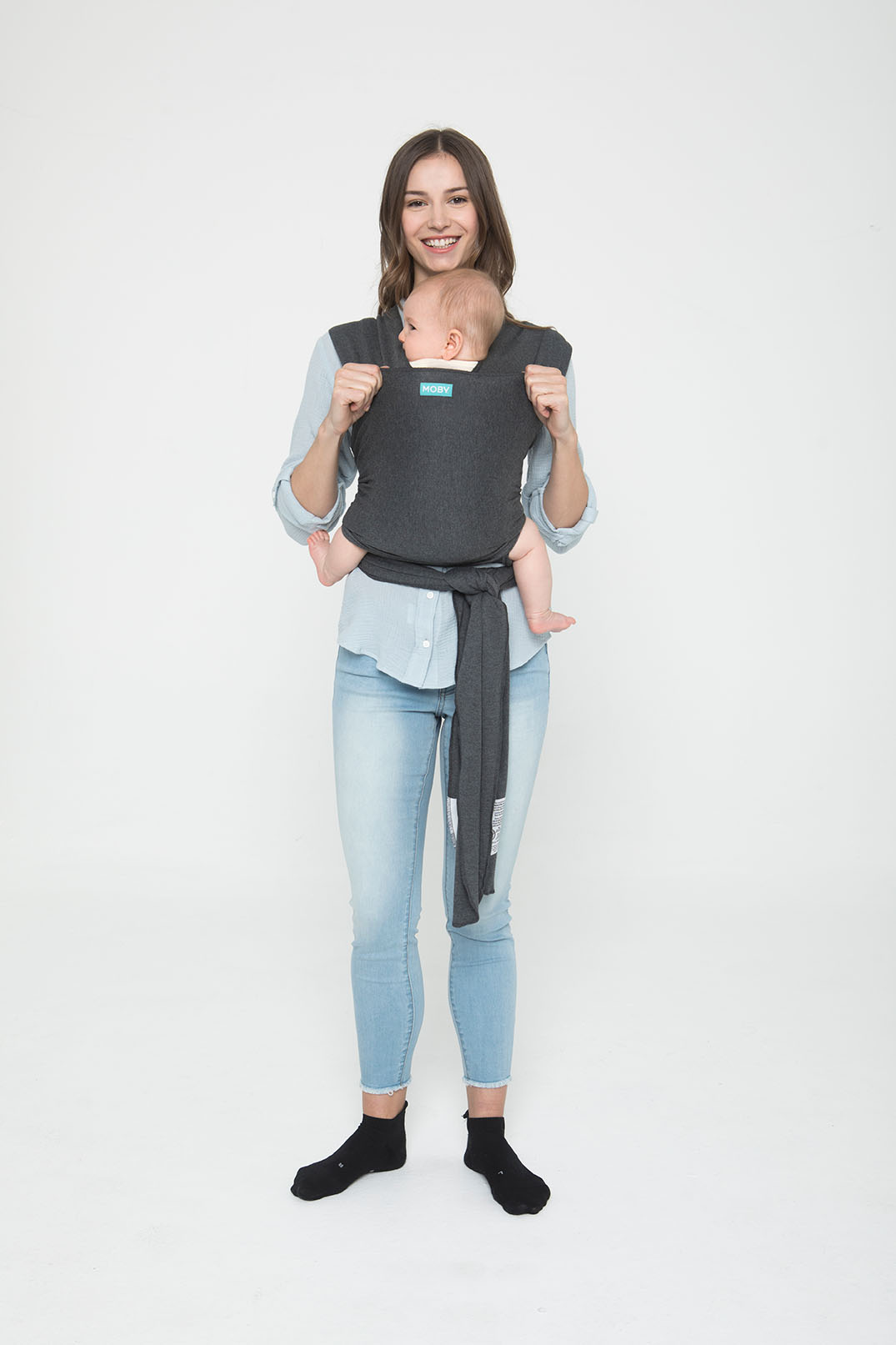 Finish
Pull the support strap over the baby's back, untuck little feet & toes. The top of the band should reach the back of baby's neck.
There's A Moby Wrap For That!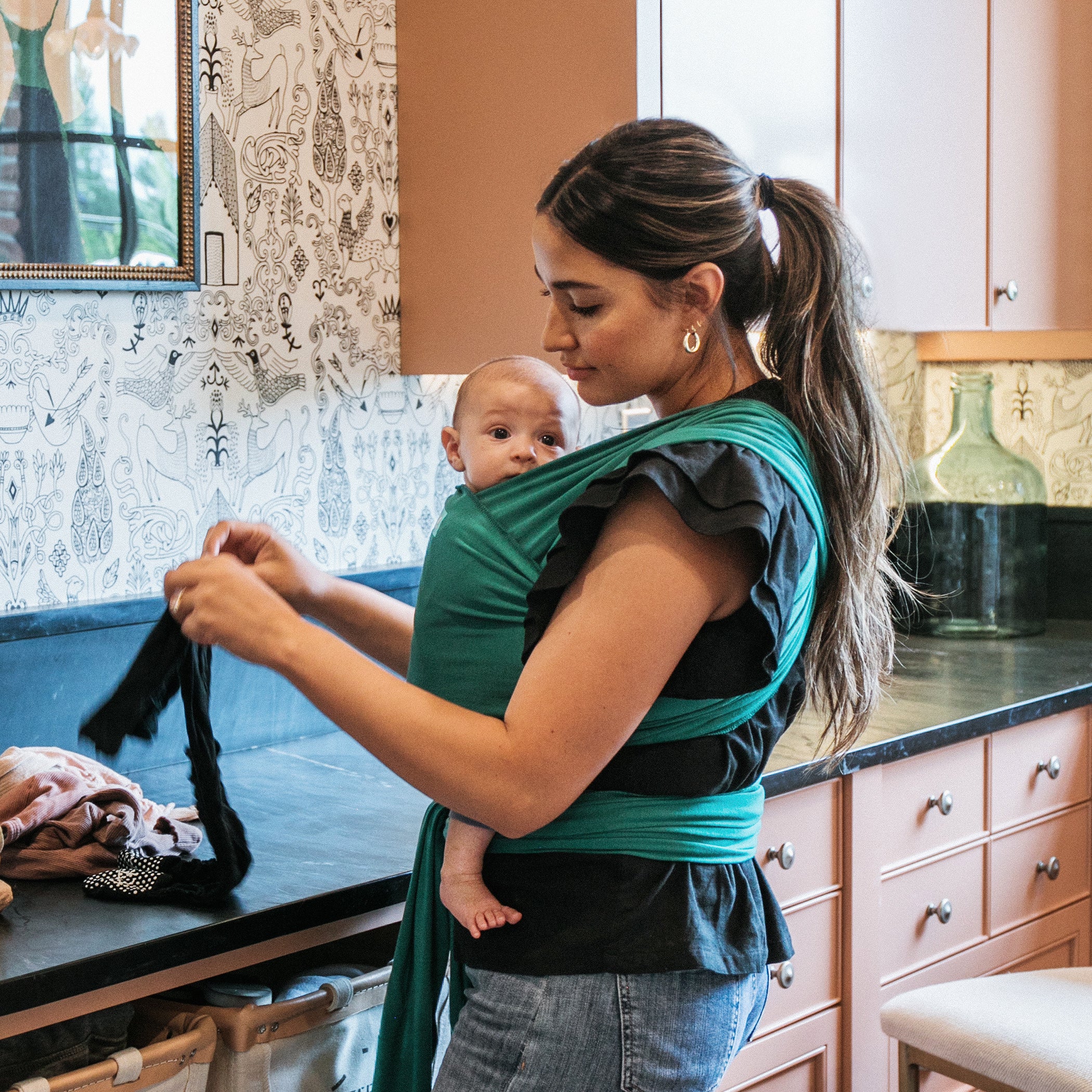 Hands-free ease for at home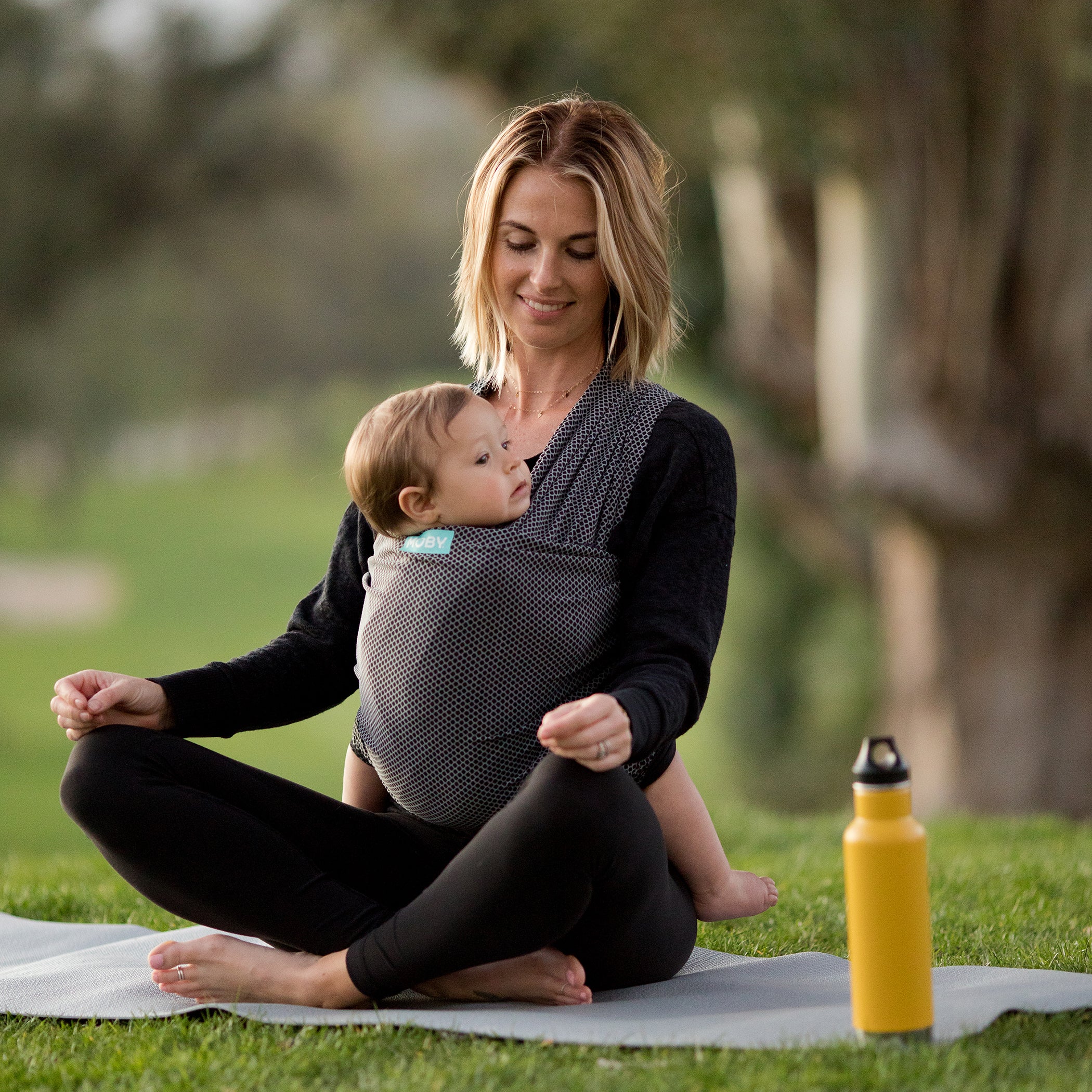 Flexible Fabric for outdoor activities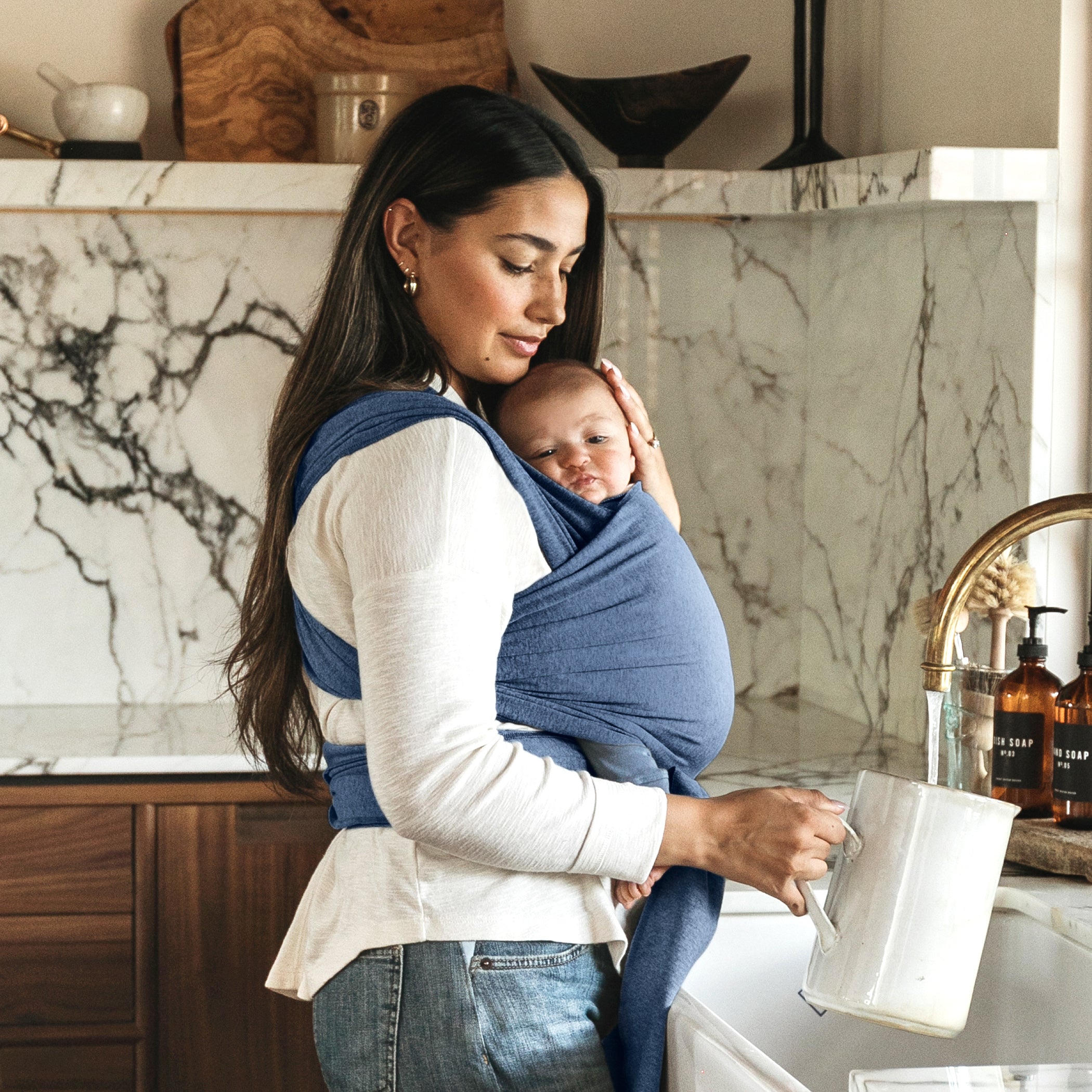 Secure comfort for growing babies